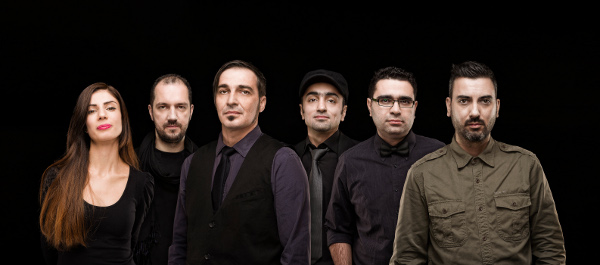 "Broken Tempo is the way to verbalize our whispers, to speak up our thoughts, vocalize our vociferations and to sing our dreams".
Broken Tempo is a five member band, formed in 2009, in Thessaloniki – Greece. In May 2011, Broken Tempo's first EP was released. "Only One" song is resident on the play lists of the most famous radio stations in Greece. On the 12th of April 2013 Broken Tempo released the single (YOU) plus a remix.
Broken Tempo participated in Cayetano's new album, entitled "Once Sometime Remixed". Broken Tempo had the privilege to remix the title track of the album (January, 2014). Also, Broken Tempo collaborated with Greek producer Poordream (sound designer for Native Instruments) for his CD titled "Immaterial Monarch" (May, 2009). Broken Tempo's remix got great reviews.
Broken Tempo's remix for Curse Curse by James was in the second place on James remix contest (September, 2014). Tim Booth said: "Broken Tempo's mix at No 2 is wildly original and provocative. It would be great as a soundtrack for a movie of the Iraq war." Jim Glennie said, "This is dark, broody and menacing. They've played around nicely with the different vocal sections, shifting the melody to fit the backing when needed. "
Broken Tempο's music is an endless effort to combine technology and modern sound along with classic "rock" instruments and instrumentation.
Broken Tempo shared the same stage with many major artists, including 
Quantic, Bonobo, Hooverphonic, Red Snapper, Belleruche, Anneke Van Giersbergen, Club des Belugas, Puressence, Zagar, DJ Bootsie Band.
Line Up:
Maria Elbrus: Vocals
Konstantinos Ifantis: Guitars & Vocals
Kostas Balatsos: Drums
Theoharis Gegas: Bass
Elias Tsiptses: Violin, Keys, Programming
Armen Nazaryan: Visuals